FOR IMMEDIATE RELEASE
Media Contact:
UA Media Relations
Harris Barnard
press@uaudio.com

Universal Audio Announces New Plug‑Ins From AMS Neve & Manley Labs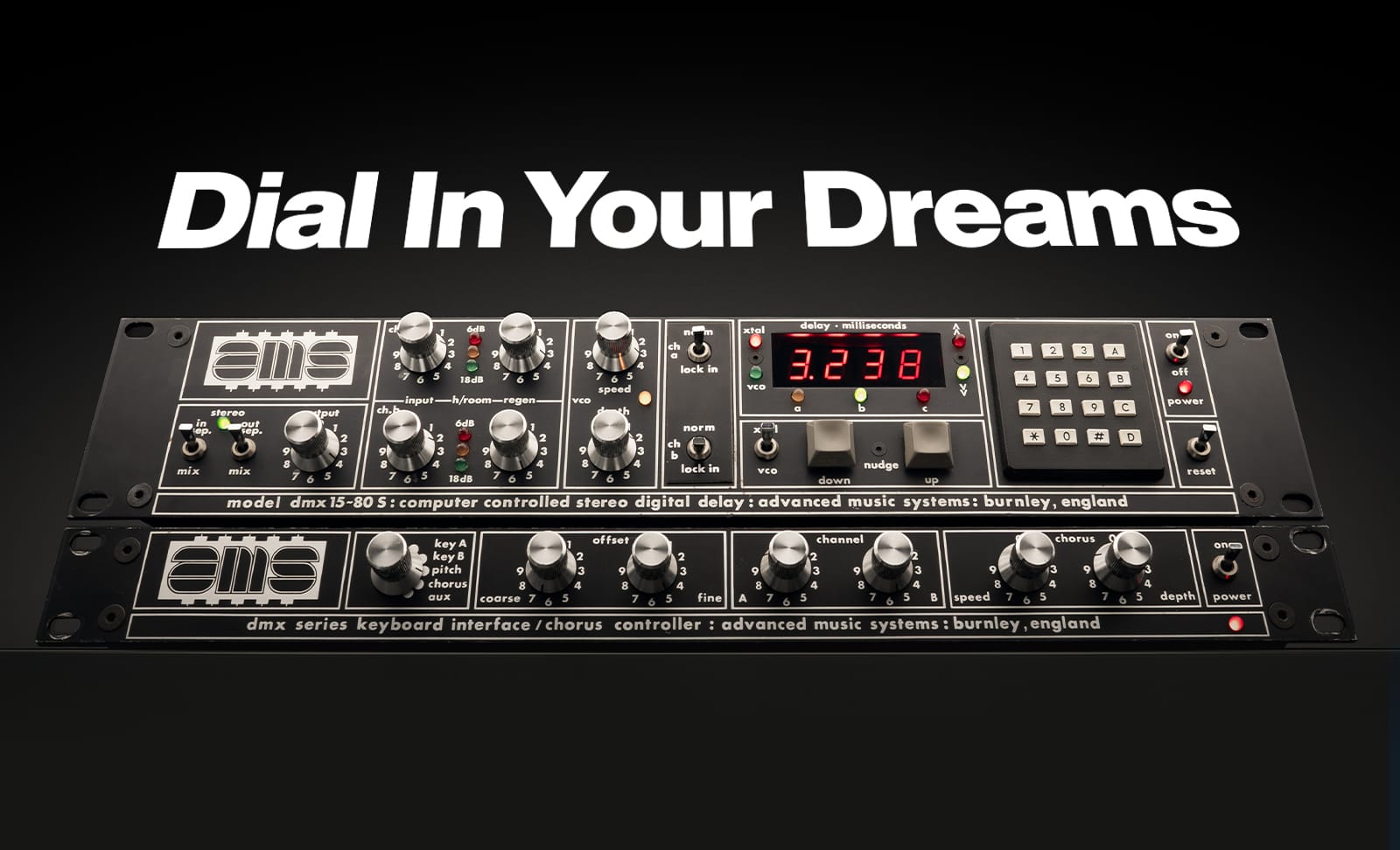 — UAD Software v9.15 features the AMS DMX Delay & Pitch Shifter and Manley Tube Preamp plug‑ins —
SCOTTS VALLEY, CA • November 11, 2021
Universal Audio, a leading manufacturer of professional audio recording hardware and software, is proud to introduce UAD Software v9.15. Featuring new plug-ins from AMS Neve and Manley Labs, this update brings authentic emulations of sought-after vintage and modern recording hardware to the UAD library.
AMS® DMX Digital Delay & Pitch Shifter — $299
Introduced in 1978, the AMS DMX 15-80 S was the world's first microprocessor controlled, 15-bit digital delay and pitch shifter. Used on classic albums by Joy Division, Nirvana, Brian Eno, Prince, and many more, the AMS DMX is famous for adding its iconic '80's-era space and depth.
Exclusively for Apollo and UAD hardware, the AMS DMX Digital Delay & Pitch Shifter plug-in brings the sound of this vintage digital AMS studio rack unit to the UAD library, with added features including Tempo Sync, Dual VCO mode, Dry/Wet Mix, and more.
Manley tube mic preamps are modern classics, known for adding richness and character to any signal that passes through them. The Manley Tube Preamp plug-in gives Apollo and UAD hardware users the same smooth clarity and front-end tube detail in an easy-to-use plug‑in.
Featuring Unison™ technology, users can harness the impedance characteristics and gain staging "sweet spots" of this boutique Class-A circuit for added punch and tone while tracking. Or quickly add the sound of Manley's famed preamp across multiple channels during mixdown.
UAD v9.15 Release Notes:
AMS DMX Digital Delay & Pitch Shifter brings the only authentic emulation of the rare, vintage digital hardware
Manley Tube Preamp packs classic tone in an easy‑to‑use plug‑in
New retina graphics for over 20 UAD plug‑ins
Support for Apple Silicon Macs and macOS 11 Big Sur
---
About UAD Powered Plug-Ins

Powered by Universal Audio's popular UAD-2 DSP Accelerator hardware and UA Audio Interfaces, UAD Powered Plug-Ins offer the world's most authentic analog hardware emulations and award-winning audio plug‑ins on Mac and Windows. UAD plug‑ins deliver rich, analog sound quality that would be difficult or impossible to achieve with native recording systems.
About Universal Audio Inc.
Founded in 1958 by recording pioneer Bill Putnam Sr., and refounded in 1999 by Bill Putnam Jr., Universal Audio is best known for its classic, hand-built analog hardware, award-winning line of Apollo audio interfaces, and advanced UAD Digital Signal Processing technology for recording, mixing, and mastering audio. Headquartered in Scotts Valley, California, with offices in Los Angeles, Colorado, and Amsterdam, UA is focused on merging the best of vintage analog and modern digital technology. With its rich recording heritage, UA has been "Setting the tone since 1958." www.uaudio.com

©2021 Universal Audio, Inc. All rights reserved. Product features, specifications, pricing, and availability are subject to change without notice. The "Universal Audio" name, UA "diamond" logo, "Apollo," "Apollo Twin," "UAD," "Powered Plug-Ins," and "LUNA Recording System" are trademarks or registered trademarks of Universal Audio Inc. *All other trademarks contained herein are property of their respective owners, which may or may not be affiliated with Universal Audio Inc. Specifically, the Neve, 1084, 1073, MOOG, Studer, Spitfire Audio, Orange Tree Samples, and Loops de la Creme trademarks are used with permission. Other marks, including Steinway, are used to suggest the products that were studied in the creation of LUNA Instruments, but are not in any way affiliated with Universal Audio.